*All downloads go to Maxis/TheSims/Downloads folder*
Feel free to download my objects! These object have been re-created using the Sims Transmogrifer Version 1.0 so it should not crash your game, but if it does, feel free to email me and let me know. If i get enough of these emails, ill make a defect page or something.
---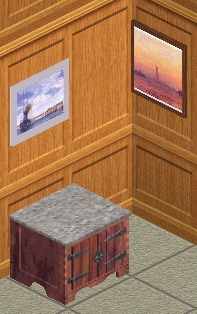 These two Paintings use to Grace wonderful oceanliners own by the Sim Star Line back in 1912, they can now grace your home! Kitchen counter coming soon!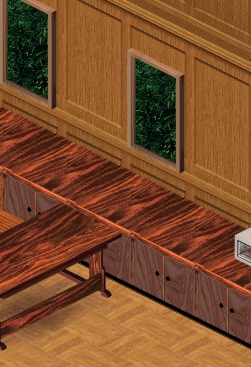 Rustic kitchen counters! This was a request from awile back. These counters will look great in those Rustic style homes or Log cabins and you can't go wrong with the price!
---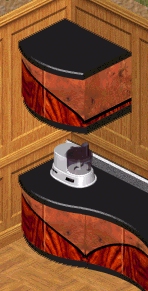 Not perfect, but its a work in progress. Just dont place anything like a lamp or an expresson machine on the cabinet. I'll be updating it as i fix it. Just wanted to share my new creation.
---
New Bar Counter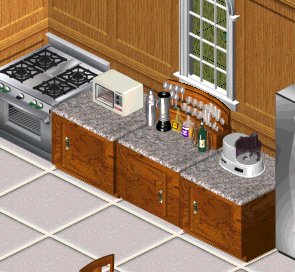 (Click the picture to download)
This counter will match your bar and add to that wood feel in your house.
---
New Windows! Ever wanted to create a screen porch? But the walls seem to get in the way? Download these windows to help create that effect.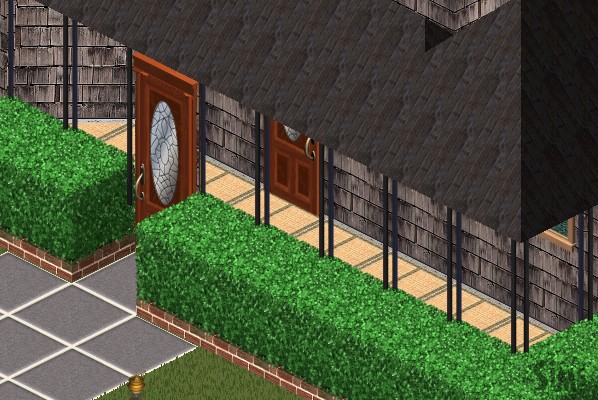 (Alright, i screwed the transmogrifried window up, but it looks like a screened porch There are 2 windows in this set, this one and the long monticello. The one pictured does not show up properly in the Catalog)
Click on Any picture to download all 3 files in one zip. These were modeled after a colored shirt i found behind my dresser LOL...Dont tell my mom.
---
All objects are Fully Downloadable!
All Objects go into -TheSims/Download- folder
Send me your ideas and request!
My older objects can be viewed at ObjectSIMS
---------------------------------------------------------------------
[Back]